Helping you to establish a clear roadmap for your family's future.
Sister company of Murray & Lamb Chartered Accountants

We believe that it's never too early to make a will, but quite often it's left too late, with some 60% of the UK population still regarding estate planning as 'too difficult' and therefore avoiding it.
Here at Tailored Wills & Estate Planning, we pride ourselves on our open and effective communication with clients, offering a wide range of services to ensure your plans for the future are not only protected, but understood.
By working closely with our clients to determine their individual needs, we aim to eliminate any fear, concern and confusion associated with wills and estate planning. Ensuring that a suitable solution is met - tailored to every set of personal circumstances and budget.
Located in our North East office, our team of experienced and exceptional advisors are on hand to help you at any point in your will writing and estate planning journey.
Contact us today
Meet our Senior Leadership Team
Stephen Murray, Director
I am a chartered accountant with over 25 years' experience in running my own practice and advising clients in all aspects of their businesses. I believe that the role of an accountant has to be more than just compliance. It is within this belief that Tailored Wills & Estate Planning was born. From working with families down the generations, I know how important business succession planning is to my clients but how often it is put on the back burner when other pressing issues are at the forefront. My role as a Director at Tailored is to instil a culture where we can become our clients' partners in all financial aspects, both personal and corporate. Protecting their wealth for future generations.
Dan Stephenson, Director
I am an experienced accountant with a wealth of expertise across a wide range of business sectors. In 2020 when I became a Dad, I realised how important it was to establish a clear roadmap for my family's future. Coupled with the unforeseen challenges that we have all experienced during the COVID-19 pandemic which encouraged us to reflect on what truly matters in life, we felt the time was right to launch Tailored Wills & Estate Planning. Wills are an essential part of any financial plan and my role as a Director alongside Stephen Murray is to ensure that we deliver a consistent level of outstanding service with high-quality advice, protecting our client's assets in a way which is completely tailored to them.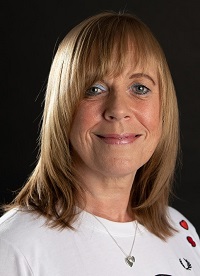 Susan Hawley, Director & Senior Advisor
I am Tailored's lead advisor in wills and estate planning with extensive experience in the field, meaning that no client requirement is out of my capability. My role as an Advisor is to put our clients at the heart of everything we do. With a professional but "family feel" approach I ensure that our Tailored solutions are suited to every set of personal circumstances and budget. I am also passionate about ensuring that all aspects of your plan are clearly explained and understood. Combatting any confusion or concern that you may have and giving you complete assurance that you are in the right hands. With our trusted wills and estate planning services, we are proud to say that your family won't lose out.